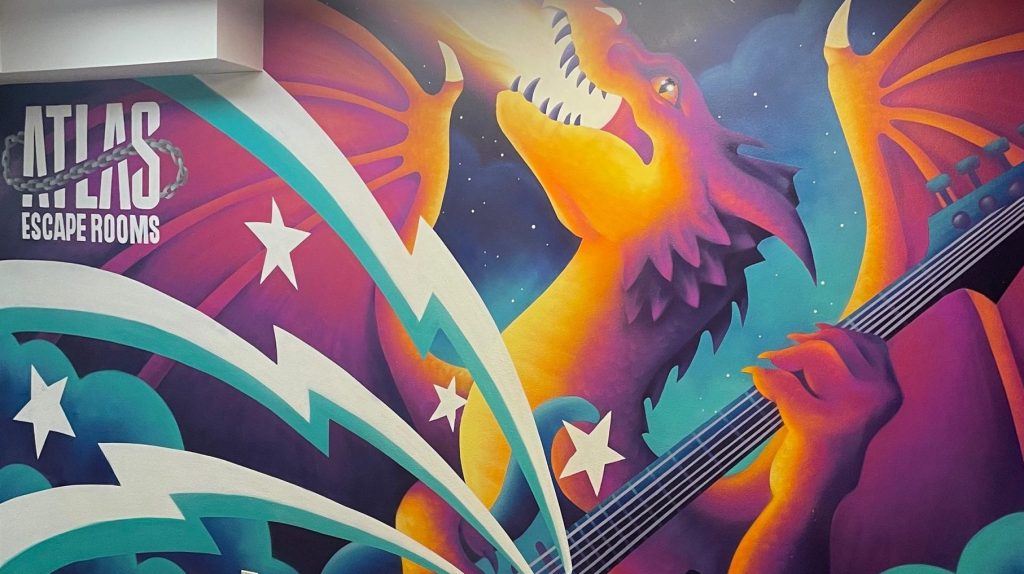 Is the room limit 8 people?
We believe the rooms run best with 8 people but will allow more if you request.
What am I allowed to bring in the room?
At Atlas your peace of mind is important to us. Please do not bring food, drinks, or non-service animals. Lockers also will be provided for guests.
Where are you located?
We are at 350 Terry Street on the third floor.
Is the room actually locked?
No, we will not lock you in the room, and you can leave and return for any reason. The rooms' objectives are more about solving the mystery than just escaping.
How do refunds work?
No refunds or moving on the day of the reservation. Refunds and date changes are allowed any other day.
How do I purchase tickets?
Tickets can be purchased online through our website or in person at the location. You can purchase tickets any time before the room is scheduled.
Are the rooms repeatable?
The puzzle solution will not change, but you are more than welcome to come back to relive the experience. We ask if you have done the room before, you reserve the entire room as not to ruin the experience for others.
Is anything required for the room?
No outside knowledge is required, but we do ask if you need reading glasses you bring those.
How long are the puzzles?
Each puzzle is 60 minutes.
When should we arrive?
We ask that guests arrive 10 minutes before their scheduled time to sign waivers and get ready to enjoy yourself.
Is there an age limit?
No age limits when accompanied by an adult, but the rooms are designed for an adult and may be difficult for younger participants. Without an adult, participants need to be 16.
Is there parking?
Multiple parking options are available. There is a parking lot across the street and three hour parking on the street by the building.
Are gift cards available?
Yes. Purchase a gift card through the website for any date and we will mail (or email) you a code for you to use anytime in the future. It does not expire.